Home office remodel on your mind?
We get it — working from home can feel like a never-ending struggle to stay productive, and your makeshift workspace just isn't cutting it anymore.
If only you had a space that actually felt like a proper office…
Well, you're not alone, and we hear you loud and clear.
So, how about we put an end to that frustration and give your home office a much-needed revamp?
We've listed 8 game-changing ideas and the key elements to consider when transforming your workspace into the envy of remote workers everywhere.
So are you ready to dive in?
Why Should You Remodel Your Home Office?
With more people than ever working remotely, it's vital to create a dedicated space that boosts productivity and provides comfort and well-being.
Transforming a spare room, corner, or even a closet into a functional and inspiring office can work wonders for your daily grind.
Yet, what should you focus on…
What Key Elements Should You Focus On?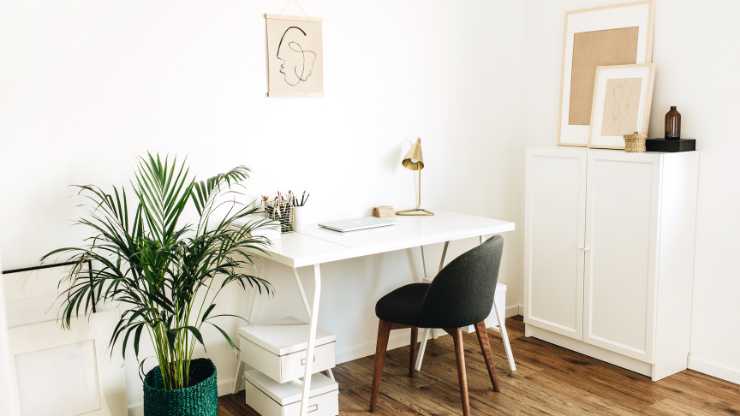 Before diving into our inspiring examples, let's take a moment to discuss the essential factors to keep in mind when planning your home office:
Ergonomics and comfort: Invest in a comfortable chair and a standing desk to avoid those pesky backaches.
Lighting (natural and artificial): Brighten up your workspace with a mix of sunlight and a desk lamp.
Organization and storage: Use floating shelves, cabinets, and bookcases to keep things tidy.
Personalization and aesthetics: Bring in your unique style with wall art and personal touches.
Technology and connectivity: Ensure your office space has reliable Wi-Fi and ample charging outlets.
Space optimization: Maximize every square foot for maximum efficiency.
Acoustics and soundproofing: Block out distractions with proper insulation or white noise machines.
With these in mind, you're well on your way to creating your dream workspace.
So, shall we dive into some examples to inspire your home office remodel?
8 Inspiring Home Office Remodel Ideas (& Tips) to Transform Your Workspace
This is the main event, my friend!
Let's take a look at some inspiring examples to get your creative senses tingling…
1. The Bedroom Office
Short on square footage?
Transform a corner of your bedroom or a small alcove into a dedicated workspace.
Simply add a compact desk, ergonomic chair, and storage solutions like a floating shelf or a cabinet.
It's an excellent way to maximize existing space without sacrificing comfort.
Top Tip
Use a room divider or curtain to separate the office from the sleeping area. It creates a sense of privacy and separation.
2. The Home Office Shed
Craving solitude? Why not convert a backyard shed into a separate home office oasis?
Or look to invest in your very own pre-built home office shed?
This dedicated space allows for ultimate focus and productivity, away from the distractions of the main living area.
But don't forget to incorporate insulation, heating/cooling, and lighting for year-round use.
Top Tip
Add greenery and outdoor elements to create a peaceful atmosphere that encourages focus and relaxation.
3. The Kitchen Office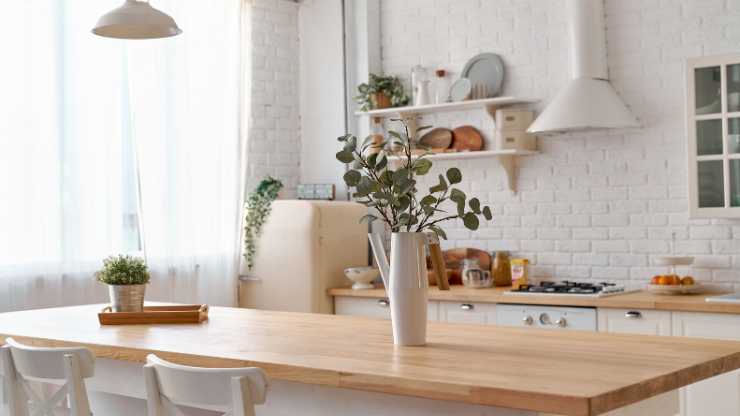 Ever find yourself working at the kitchen table? It's not ideal, but for some, it's the only option.
So, create a mini home office within the kitchen for multitasking and convenience. Include a small desk or built-in workstation with storage and charging outlets.
You'll be able to keep an eye on dinner while tackling that presentation.
Top Tip
Use a rolling cart as a portable office that can be moved when not in use. It will free up your counter space.
4. The Garage Office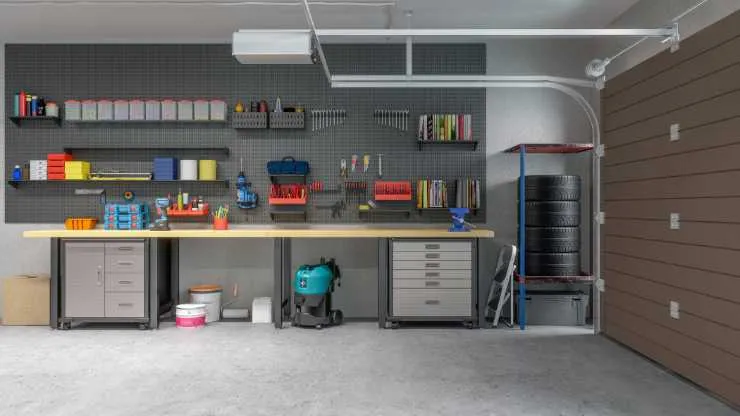 Transform part of your garage into a functional workspace by using dividing walls or curtains to separate the office area. 
Make sure to add proper ventilation, lighting, and comfortable furniture for a cozy work haven.
As a bonus, you'll still have room for your car and storage space for office supplies.
Top Tip
Consider adding a durable rug or carpet tiles to create a comfortable atmosphere and help insulate the space from the cold garage floor.
5. The Attic Home Office
Next up, why not turn an attic space into a cozy, private workspace?
With proper insulation, lighting, and furniture that complements the room's architecture, you can create a unique office that sparks creativity.
Plus, you can take advantage of the high ceilings for extra storage with a custom bookcase or shelves.
Top Tip
Use skylights or dormer windows to bring in natural light and make the space feel more open and inviting.
6. The Under-the-Stairs Office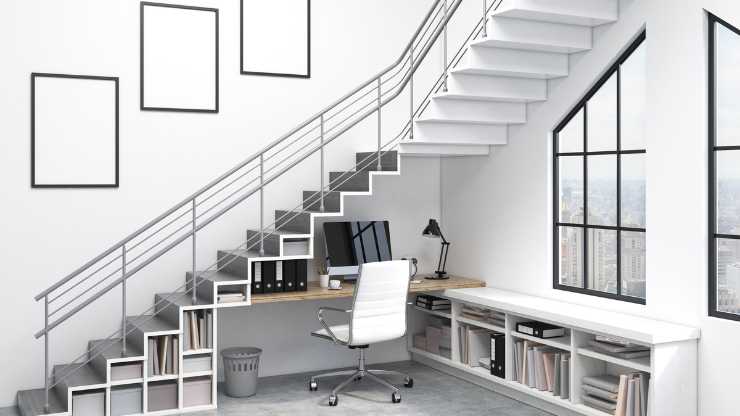 Maximize underutilized space beneath the staircase for a compact office. Incorporate built-in shelving, a desk, and lighting to optimize the small area.
It's an ingenious way to use every inch of your home while keeping work separate from relaxation.
Top Tip
Choose a sliding or foldable chair that can be tucked away when not in use to maintain a clean, clutter-free look.
7. The Closet Home Office
Convert a closet or wardrobe into a hidden home office. Include fold-out or built-in desks, shelves, and lighting for a well-organized space.
Simply close the doors when you're done working, and your office seamlessly blends with the rest of your room.
Top Tip
Use a pegboard or corkboard on the inside of the closet doors for additional organization and storage.
8. The Living Room Home Office
Finally, if you need to, incorporate a home office within your living room.
This option allows you to make the most of the existing area while still maintaining a stylish and functional workspace.
So, start by selecting a corner or a nook in the living room that offers the least distraction and the best lighting conditions.
Top Tip
Ensure you choose furniture that complements the room's décor and style to create a cohesive look — your guests won't even notice it's an office!
Seize the Day & Embark on Your Home Office Remodel
We know it's been a challenge juggling work and home life in the same space.
But guess what? You've got this!
Whether you're looking to create a minimalistic home office in your bedroom or a natural haven in your garden, these ideas will help you transform your workspace into a productivity powerhouse (and a cozy one, too).
So, take the plunge, unleash your creativity, and make your dream home office a reality.
Your future self — and your career — will thank you.
Now, go get 'em, tiger!