Are you tired of the relentless backache caused by your old office chair?
The solution lies in the best ergonomic office chair, a smart investment for anyone spending long hours at a desk.
These chairs are designed with your posture in mind, supporting spinal health and boosting productivity.
Whether you're a freelance writer enduring late-night typing marathons or a software engineer hacking away at complex codes, a well-crafted ergonomic chair can make all the difference.
So, ready to transform your workspace and workday?
Let's dive right in!
Why Invest in an Ergonomic Office Chair?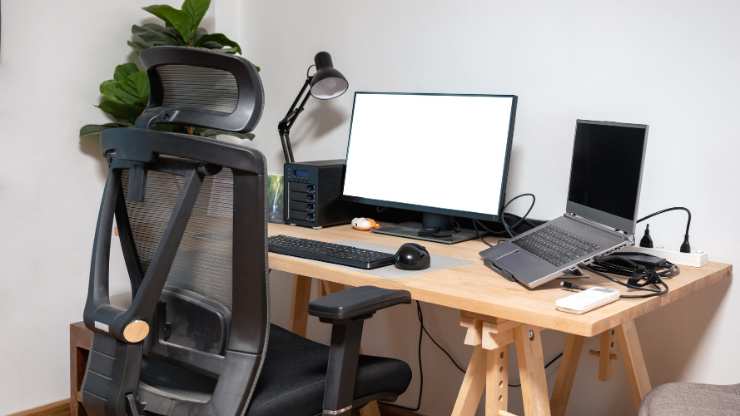 Tired of fidgeting on your old office chair? Or, perhaps, the never-ending backache is your constant companion?
Welcome to the world of ergonomic office chairs.
These marvels are designed to give your back the support it craves while making the hours spent at your desk less of an ordeal. It's not just about comfort; it's about your health too.
An ergonomic chair supports your lower back and promotes good posture. It allows you to adjust seat height, seat depth, and even armrests to ensure maximum comfort.
The best part?
It's not a one-size-fits-all affair; these chairs can be tailored to your needs.
So whether you're a towering figure or a little on the petite side, there's a perfect fit out there for you.
How's that for flexibility?
The Art of Choosing an Ergonomic Office Chair
So, you're convinced you need an ergonomic office chair. Great!
But where to start? And what should you be looking for?
Don't fret; here's a quick guide:
Lumbar Support: You want a chair that supports your lower back, and even better, has adjustable lumbar support.
Adjustable Features: Look for a chair that lets you tweak everything, from seat height and depth to armrests and tilt.
Material and Comfort: Mesh chairs are breathable, while cushioned chairs promise softness. Which one tickles your fancy?
Budget: Ergonomic chairs can range from affordable to quite pricey. Know your budget before you start browsing.
Now you're equipped with the essentials, let's dive in and select your new ergonomic masterpiece.
The 5 Best Ergonomic Office Chairs for 2023 (& Beyond)
Looking for the best ergonomic office chair? The search ends here.
We've handpicked 5 of the best, promising to take your work-from-home setup to new heights of comfort and productivity.
1. Herman Miller Aeron
A timeless classic, the Aeron by Herman Miller offers impeccable lumbar support and fully adjustable arms, ensuring that each individual finds their perfect comfort setting.
The mesh finish allows for breathability, crucial for those hot summer days when you're working long hours.
But it's not just practical; its sleek design just screams sophistication.
The Aeron is more than a chair; it's a statement of taste and an investment in your health.
For those who crave durability, you'll be pleased to know that Aeron chairs are renowned for their long-lasting quality.
Although this may reflect in a slightly higher price point, think of it as a long-term investment for your well-being.
After all, can you really put a price tag on comfort and productivity?
2. Steelcase Gesture
Known for its adaptability, the Gesture by Steelcase is perfect for those of us who move around a lot. It's not just a chair, but an innovative piece of technology.
Its 3D LiveBack technology adjusts to your spine's movement, giving a whole new meaning to "back support".
This means it dynamically adapts to your body as you change postures, ensuring consistent support.
So whether you're leaning in during an intense brainstorming session, or sitting back for a casual chat with colleagues, the Gesture has got your back, literally.
What's more, its seat cushion is designed to mimic the contour of the human body, providing a comfortable sitting experience that leaves you feeling less fatigued.
Additionally, the Gesture chair provides flexibility with adjustable seat depth and arm width, making it an excellent choice for shared workspaces where multiple users may use the same chair.
3. Steelcase Leap
One of the standout products from Steelcase, the Leap chair, is an excellent demonstration of ergonomic design meeting sustainability. Its LiveBack technology mimics your spine's movements, bending and flexing as you move.
This support isn't limited to a single area but extends from your lower back to your neck, ensuring comprehensive support.
But what makes this chair extra special is its adjustable seat depth.
Not many chairs offer this feature, and it makes a difference.
For instance, if you're taller or have longer legs, you can extend the seat depth to prevent your knees from hanging off the edge.
Conversely, if you're shorter, you can reduce the seat depth to avoid pressure on the backs of your knees. This feature truly makes the Leap chair adaptable to a variety of body types.
Plus, its environmental credentials are indeed commendable. Steelcase is known for its commitment to sustainability, with the Leap chair made of up to 94% recyclable materials.
Thus, you're not only investing in your health but also contributing to the environment.
4. Branch Ergonomic Chair
A budget-friendly yet feature-packed choice, the Branch Ergonomic Chair ticks many boxes.
It boasts seven points of adjustment: seat height, seat depth, backrest height, backrest tilt, armrest height, armrest angle, and headrest height.
This ensures a near-custom fit, promoting better posture and reducing strain on your body.
Its comfort-boosting foam seat is another noteworthy feature. Unlike some foam seats that sag over time, Branch's foam seat is resilient yet soft. It provides excellent cushioning that lasts throughout the day without losing its shape.
Plus, despite its affordable price, the Branch Ergonomic Chair doesn't compromise on style.
Its sleek, modern design can elevate any workspace, demonstrating that budget-friendly doesn't necessarily mean a compromise on aesthetics.
5. OfficeMaster Truly
Living up to its name, the OfficeMaster Truly is a chair that seems to understand you.
One of its standout features is the unique self-weighing mechanism. As you move, the chair automatically adjusts to your weight distribution, ensuring optimal support and comfort.
Suppose you're the type of person who often shifts positions — from leaning forward as you type to leaning back as you ponder your next project.
In that case, this chair accommodates your movements seamlessly. You won't need to keep adjusting the chair manually; it does the work for you.
Its adjustable seat height and tilt are also valuable features, allowing you to find your most comfortable sitting position.
The chair's range of adjustments ensures that it accommodates various body sizes and working styles, making it a truly versatile option.
Reaping the Benefits of the Best Ergonomic Office Chair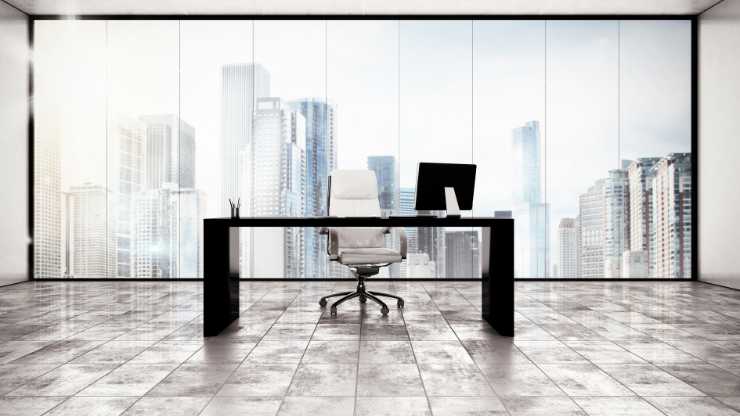 Phew! Choosing the right chair can seem like a mountain of a task, huh?
The beauty of an ergonomic office chair is that it's tailored to your needs, your workspace, and more importantly, your well-being.
As you stand on the brink of making this decision, imagine the comfort, the improved health, and the sheer joy of working pain-free.
Go on, give your work life that much-needed makeover.
You've got this!