Scouring the internet for the best desk pads to elevate your workspace? You've landed on the right page.
With countless options available, it can be overwhelming to choose the perfect desk pad that suits your style and work needs.
Don't worry, we've done the heavy lifting, curating a list of the top desk pads that not only add aesthetics to your workspace but also offer exceptional functionality.
So, ready to give your desk that much-needed makeover?
Let's begin.
Why Do You Need a Desk Pad?
Desk pads, once seen as a luxury office accessory, have now become a workspace necessity.
These not only spruce up your desk setup but also serve a multitude of practical purposes.
Be it providing a smooth surface for writing, protecting your desk from scuffs and stains, or offering an ample area for your mouse and keyboard — a great desk pad can do it all.
Moreover, with different sizes and materials available, they offer a level of customization that can suit every desk and user need.
The Essential Desk Pad Buyers Guide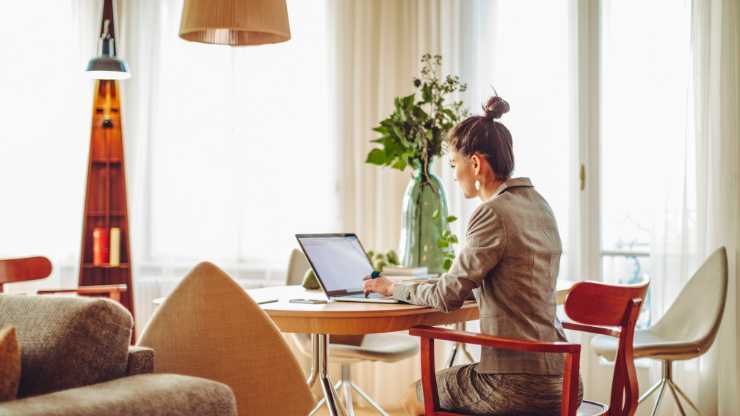 When choosing the best desk pads, it's crucial to consider several factors to ensure you find the right fit for your workspace:
Material: Consider the material first. Leather desk pads exude elegance and sophistication. Alternatively, a pad made of PU leather or felt can be a more budget-friendly or vegan option while still offering durability.
Surface Type: Genuine leather and grain leather pads offer a great writing surface. If you anticipate potential spills, opt for a highly absorbent felt pad, which can keep your desk clean and dry.
Size: Take into account the size of your desk and how you plan to use the pad.
Features: Look for desk pads with stitched edges, which offer longevity. A pad with a surface that can be cleaned easily with a damp cloth, adds convenience.
Color and Design: Choose a color and design that aligns with your workspace aesthetics and personal style. A vibrant desk pad can add a pop of color, while a neutral or understated color maintains a professional look.
You're now equipped to navigate the sea of desk pad options and pick the one that's just right for you.
Remember, the best desk pad is one that perfectly balances aesthetics, functionality, and comfort.
5 Best Desk Pad That'll Elevate Your Home Office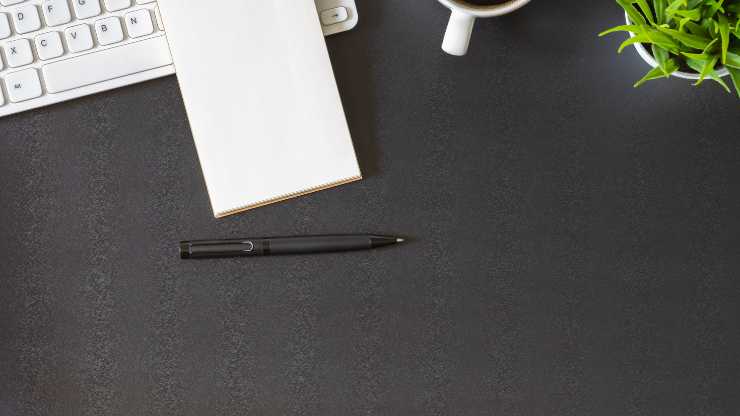 Now that we've set the ground, let's dive into our top desk pads that'll redefine your workspace…
1. The Classic Leather Desk Pad
A genuine leather desk pad, like the Harber London Leather Desk Mat, encapsulates both class and convenience.
This desk pad, available in a range of tasteful shades and sizes, is crafted from top-grade cowhide leather, guaranteeing a luxurious look and longevity.
But there's more to it than just its superior appearance.
It provides a smooth writing surface and also defends your desk from accidental spills and scuffs.
The full-grain leather ages gracefully, turning each mark into a story of its own, thereby adding a personal touch to your workspace.
Want a second opinion? Check out the stellar reviews it received on Life Savvy.
2. The Practical Faux Leather Pad
With increasing awareness and sensitivity towards animal rights, faux leather desk pads have emerged as a fantastic alternative. They maintain the aesthetic appeal of genuine leather while ensuring no harm to animals.
Consider the Aothia Eco-Friendly Leather Desk Pad, for instance.
This desk pad is manufactured using PU leather, ensuring durability while offering a large working area for your mouse and keyboard. It's water-resistant and easy-to-clean nature adds to its practicality.
And the best part?
It's equally beneficial for both right and left-handed users, thanks to its reversible design.
3. The All-Rounder Wool Desk Pad
Wool desk pads, like the Grovemade Wool Felt Desk Pad, bring an unexpected touch of coziness to your desk.
Crafted from premium merino wool felt, this pad serves multiple purposes — it's a comfortable rest for your mouse and keyboard, protects your desk from any accidental scratches, and absorbs small spills with ease.
Plus, the softness of the felt provides a pleasing tactile experience that elevates your everyday work routine.
And let's not forget, the warmth and charm of the wool lend a unique character to your workspace, making it an inviting place to get productive.
4. The Vibrant Colored Desk Pad
Who said desk pads should be boring? Break the monotony with a colored desk pad like the BUBM Desk Pad Protector.
Available in a variety of vibrant shades, this desk pad can liven up your workspace and reflect your personality. The waterproof, heat-resistant surface ensures durability, while its ample size provides sufficient room for your gadgets.
Plus, adding color to your workspace can stimulate creativity and improve mood — making your home office an enjoyable and inspiring place to work.
It's also an easy way to distinguish your home office from the other rooms in your house, giving it its unique identity.
5. The Over-Sized Mouse Pad
Sometimes, bigger is indeed better. A large mouse pad like the Gallaway Leather Desk Pad serves multiple functions.
Not only does it offer an expansive surface for your mouse, allowing for a wider range of movement, but it also doubles as a desk blotter, protecting your desk surface from any potential damage due to daily wear and tear.
The smooth surface also improves the precision of your mouse movements, essential for tasks that demand accuracy. Its high-quality surface can withstand constant use and is easy to clean, making it a long-lasting addition to your workspace.
Wrapping Up Our Guide to the Best Desk Pads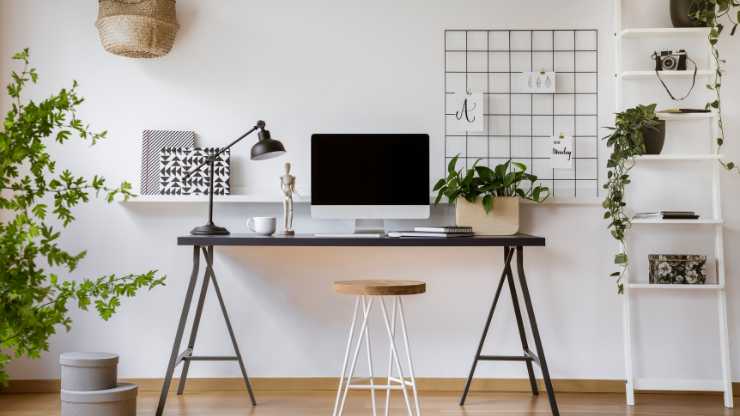 So there you have it… a world of stylish and functional desk pads right at your fingertips.
Remember, an organized minimalist home office is a productive workspace, and these desk pads are more than just a pretty face — they're your first step to an enhanced work environment. 
So, ready to conquer your workspace?