Looking to spruce up your workspace with some fabulous home office wall decor? You've come to the right place!
We know that a well-decorated home office can significantly boost your creativity, productivity, and overall mood.
So, what are the best ways to transform your workspace into an inspiring haven?
From beautiful artwork to functional shelves, we've got you covered. We'll share some fantastic, actionable ideas and specific examples you can implement right away.
Ready to create the perfect backdrop for your daily grind?
Let's begin!
Combine Motivational Quotes for a Personal Touch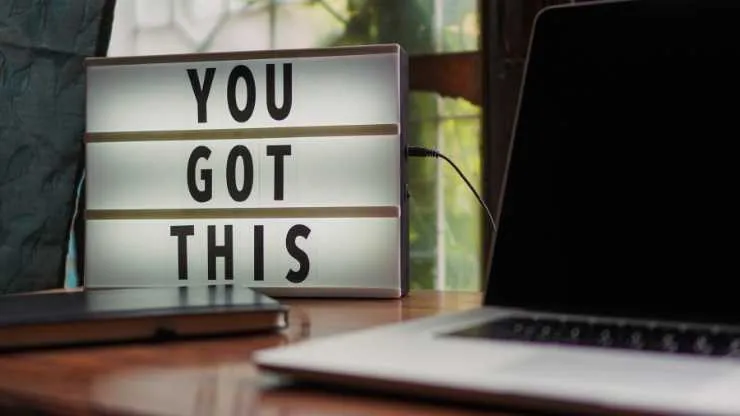 Decorating your home office with motivational quotes can be a powerful way to inspire and uplift your spirits.
By combining different phrases and designs, you can create a unique, personalized touch that truly speaks to you.
Imagine walking into your office and being greeted by an affordable, yet stylish, set of motivational wall decals.
If you're ready to invest in something more upscale, consider an inspirational canvas painting.
And for a true showstopper, check out this splurge-worthy piece.
Transform Your Wall into a Functional Dry-Erase Board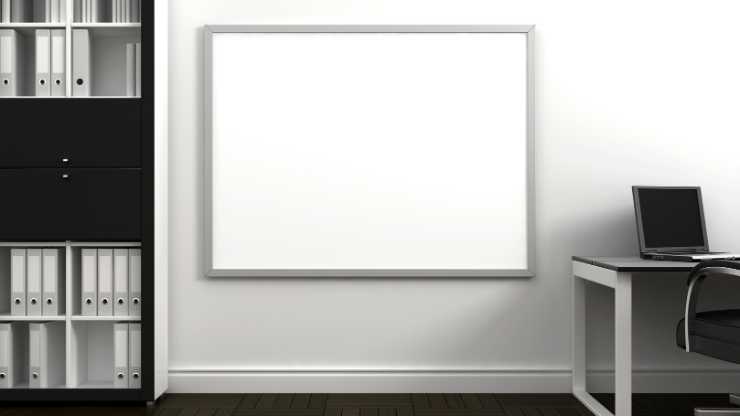 Having a dry-erase board in your home office is a game-changer for brainstorming and organizing your thoughts.
By turning an entire wall into a writable surface, you'll have ample space to capture your ideas and bring them to life.
But creating a dry-erase wall doesn't have to be expensive. Use a basic magnetic dry-erase board.
For a more premium dry-erase wall experience, consider upgrading to a glass whiteboard.
Ready to make a big statement? Consider a splurge-worthy option like this one.
Incorporate a Green Wall for an Energizing Natural Touch
Bringing a bit of nature into your home office can have a tremendously positive impact on your mood and productivity.
A green wall, adorned with live plants or a stunning plant-themed print, can instantly breathe life into your workspace and energize your senses.
Get started with a budget-friendly green wall using a set of hanging planters.
Or, if you're ready to make a statement, consider the ultimate green wall experience with a vertical garden system.
Introduce a Stylish Pegboard for a Customizable Organization Solution
A pegboard is not only a trendy way to keep your home office organized, but it also allows you to customize your storage and display options to suit your unique needs.
With countless configurations and accessories available, a pegboard can be tailored to match your personal style and preferences.
So, stay on top of your office clutter with an affordable and versatile pegboard.
Add a Sleek Minimalist Wall Clock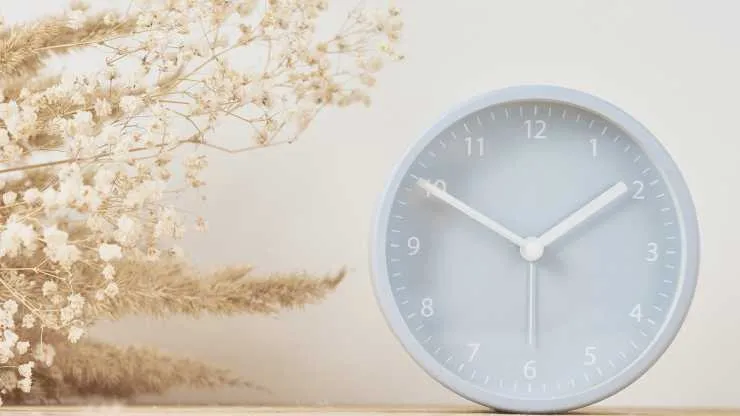 A minimalist wall clock is a perfect addition to your home office. It helps you stay on schedule without overwhelming your workspace with distracting elements.
So, stay punctual without breaking the bank with a budget-friendly wall clock.
Or upgrade your timekeeping game with a high-end minimalist home office wall clock like this one.
And if you fancy it? Indulge in a true timekeeping masterpiece with a luxury wall clock that costs more than your first car!
Showcase Your Achievements with a Wall of Fame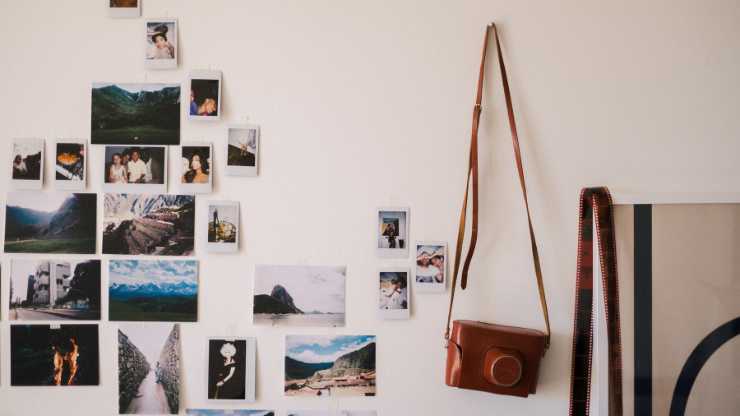 Creating a wall of fame in your home office can serve as a powerful reminder of your accomplishments.
It helps boost your self-esteem and motivates you to continue striving for success.
So, celebrate your achievements on a budget with a wallet-friendly photo display.
Or you could elevate your wall of fame with a floating frame.
Add a Splash of Color with Removable Wallpaper
Removable wallpaper is an excellent way to add a splash of color or pattern to your home office without making a permanent change.
With countless designs to choose from, you can easily switch up the look whenever inspiration strikes.
So, revamp your office walls with a touch of style with removable wallpaper.
Or treat yourself to a truly remarkable removable wallpaper experience with a wall mural.
Create a Rotating Gallery Wall for Fresh Inspiration
A rotating gallery wall is a perfect solution for keeping your home office visually engaging and inspiring.
By frequently changing the artwork, you'll ensure your space remains fresh and stimulating.
Build an affordable, ever-changing gallery wall kit like this one.
Or create a truly awe-inspiring rotating gallery with a high-end art frame that renders digital images.
Use 3D Wall Panels for a Bold, Textured Look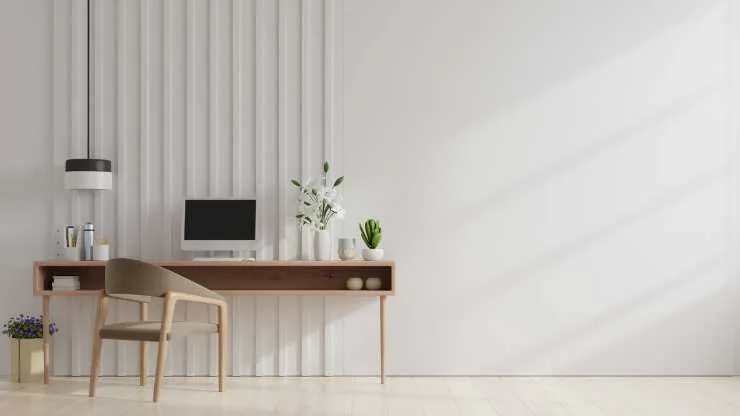 3D wall panels can instantly transform your home office by adding depth, texture, and character.
With a wide range of styles and materials available, you can create a bold, unforgettable look that sets your workspace apart.
Achieve a striking, textured look without breaking the bank with 3D wall panels.
Or, you could upgrade to more luxurious wood-effect wall panels like these.
Illuminate Your Space with a Statement Wall Light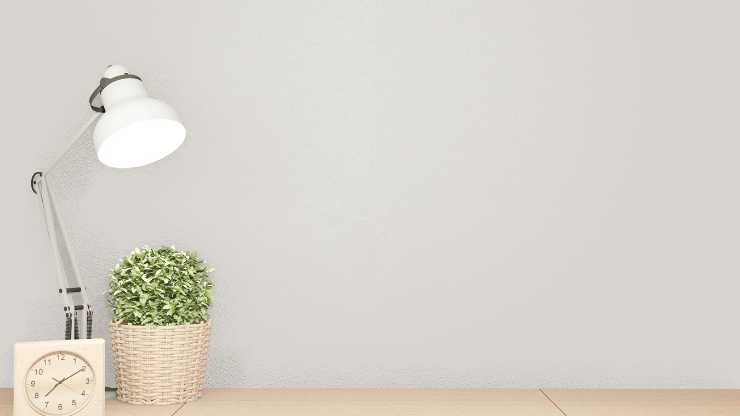 A statement wall light can not only improve the ambiance of your home office but also serve as a stunning focal point.
With countless styles and designs available, you can find the perfect light fixture to complement your workspace.
If you're on a budget, brighten up your office with an affordable wall light that makes a statement.
Want something a bit beefier? A wall sconce like this one could fit the bill.
Or, you can spend a bit extra and indulge in a truly spectacular lighting experience. (I like the black one better than the bronze, but both look great.)
Opt for a Wall-Mounted Desk for Efficient Space Utilization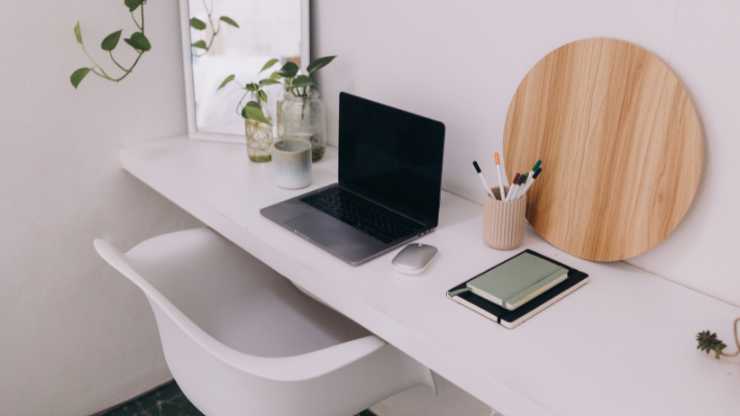 A wall-mounted desk can help you maximize space in your home office while maintaining a clean, uncluttered look.
With a variety of styles and configurations available, you can find the perfect solution to suit your needs.
Optimize your workspace with a floating desk (that could also serve as a shelf or table).
Or create the ultimate space-saving workspace with a 2-shelf desk like this one.
Integrate Kinetic Wall Art for a Soothing Effect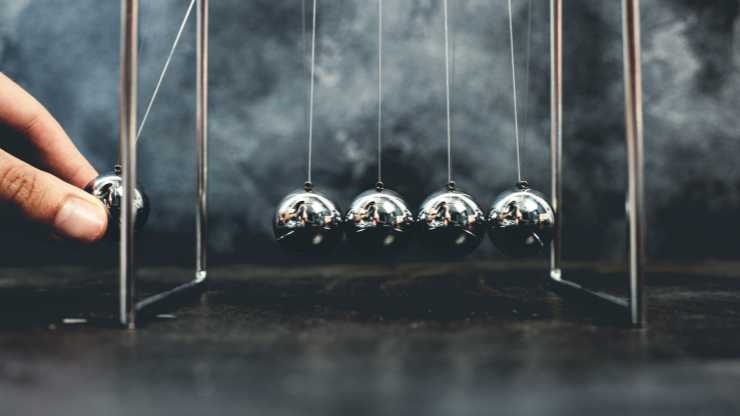 Kinetic wall art, with its gentle movement and mesmerizing patterns, can provide a calming and soothing effect in your home office.
This unique form of art can help you reduce stress and maintain a relaxed, focused mindset while working.
It's a bit pricey, but I love this one. (Talk about a conversation piece…)
Elevate Your Home Office Wall Decor to Boost Productivity
You made it!
Use these home office decor ideas to empower you to design a space that mirrors your personality and style.
Just remember, a thoughtfully crafted office can ignite productivity, motivation, and positivity like never before.
So, take the leap and start transforming your workspace into an inspirational oasis.
You've got this!
Now, go make your home office space a masterpiece and turn your blank wall into art!