Searching for the best file cabinets for your home office? Look no further.
It's not just about buying a box to store files in anymore; it's about finding a stylish, functional piece that fits your work environment and enhances your productivity.
Our carefully curated list of top-notch file cabinets, ranging from compact mobile units to spacious lateral cabinets, will help you bring order to your documents and add a touch of elegance to your workspace.
So, ready to transform your home office?
Let's dig in!
Key Considerations When Buying a File Cabinet
Before we dive into our top picks, it's crucial to consider a few factors that'll influence your final decision.
These considerations are not just about function but also about fitting into your home and work style:
Size: How much space do you have? Do you need a large lateral file cabinet or a compact vertical one?
Material: Are you leaning towards a sleek minimalist design, or does a metal cabinet fit better with your decor?
Locking Mechanism: Do you handle sensitive documents that need extra security?
Mobility: Do you need a cabinet with wheels for easy repositioning?
Having run through the key factors, let's now move on to explore some options that will truly invigorate your workspace and push the boundaries of what a file cabinet can be.
10 Best File Cabinets That'll Optimize Your Home Office Space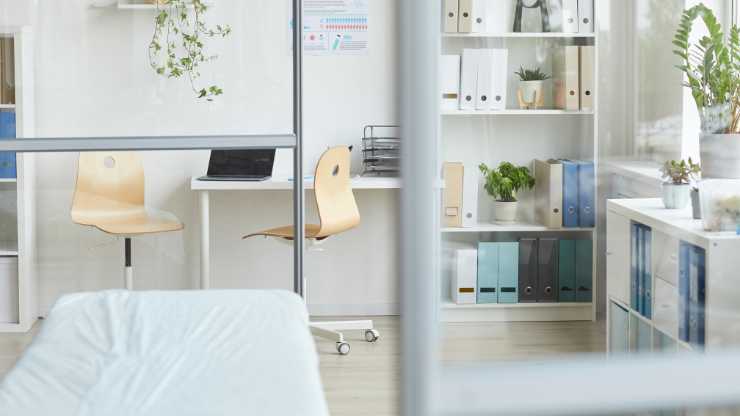 Let's look beyond the standard vertical or lateral file cabinet. Here, we've assembled an impressive list of options, balancing between the usual suspects and unexpected gems…
1. The Compact Mobile File Cabinet
This adaptable piece is the perfect choice for smaller home offices where space optimization is crucial.
Take, for example, the Lorell 17427 3-Drawer Mobile File Cabinet which offers smooth gliding drawers and a sleek black design that blends with any decor.
Thanks to its wheels, you can easily move it wherever it's needed — say, from your desk to your living room for an impromptu brainstorming session.
Its compact size doesn't compromise storage, making it an excellent option for organizing paperwork without eating up room space.
2. The Lateral File Cabinet
The lateral file cabinet is a stalwart for those who need to store significant quantities of documents.
A notable option is the HON Brigade 600 Series Lateral File Cabinet with its massive storage capabilities and counterweight anti-tip mechanism.
Its wide drawers can accommodate more than just files — consider stashing your office supplies or even small tech gadgets.
Its broad surface can be styled to match your office decor, simultaneously serving as a storage powerhouse and a decorative platform.
3. The Vertical File Cabinet
The vertical file cabinet is a classic choice that stands tall in its ability to store a good deal of files without taking up too much floor space.
The Staples 4-Drawer Vertical File Cabinet is a sturdy example that showcases the benefits of this design.
Despite its slim profile, it can hold numerous file folders, making it a favorite for those dealing with a bulk of paperwork.
Its height allows it to serve as a focal point in your office decor, especially when adorned with plants or photos on top.
4. The Wooden File Cabinet
For a homier, more inviting aesthetic, the wooden file cabinet can't be beaten.
An option like the Sauder Heritage Hill Lateral File offers a timeless cherry finish that can elevate any office design.
Its charm lies in its ability to blend with your furniture seamlessly, often passing as a stylish side table rather than a utilitarian storage unit.
Bonus: wooden cabinets can absorb sound, contributing to a quieter, more peaceful workspace.
5. The Multi-Purpose File Cabinet
For those who love multifunctional furniture, the multi-purpose file cabinet is a dream come true.
Consider the Coaster Home Furnishings Palmetto 4-Drawer File Cabinet.
Not only does it serve as a file cabinet, but it also has a spacious tabletop and open shelves, making it double as a bookshelf or display cabinet.
This adaptability means you're getting more value for your investment and optimizing your space in the process.
This type of cabinet can transform with your needs, offering flexibility that's key in a dynamic home office.
6. The Wicker Basket Cabinet
The unique fusion of rustic charm with modern organization is what makes a wicker basket cabinet a standout choice.
Take, for instance, the Safavieh American Homes Collection Herman Storage Unit available on Amazon.
This unit brings a fresh and natural aesthetic to your home office, turning a traditionally utilitarian piece into an attractive feature.
An added benefit of this style is that it can seamlessly blend with your other home furnishings while offering a softer, more accessible approach to filing.
Who said your office can't have a cozy touch?
7. The Ottoman File Cabinet
The practicality and novelty of an ottoman file cabinet make it a fascinating addition to your home office.
The Birdrock Home Seagrass Rolling File Cabinet doubles as an ottoman, allowing you to file away important documents and then put up your feet for a well-deserved rest.
This is especially useful in home offices that are integrated into your living or bedroom, where space optimization is key, and multi-functionality is a blessing.
8. The Fireproof and Waterproof Cabinet
For those who deal with crucial, irreplaceable documents, the fireproof and waterproof file cabinet is the safest bet.
An excellent example is the SentrySafe SFW123GDC Fireproof Safe and Waterproof Safe. It's an investment not just in organization, but in peace of mind.
These cabinets can withstand severe conditions, protecting your valuable documents from unexpected disasters.
After all, being prepared doesn't mean being paranoid!
9. The Wall-Mounted File Cabinet
With a nod towards space-saving and easy accessibility, the wall-mounted file cabinet is an innovative solution that makes the most out of your vertical space.
The Prepac Wall Mounted Floating Desk with Storage on Amazon is not only a wall-mounted filing system, but also a workstation that keeps everything within arm's reach.
It's an ideal pick for those with limited floor space or those who prefer an uncluttered floor layout.
10. The File Cabinet Bench
Who would have thought that a file cabinet could be a comfortable seat?
The Sauder Costa Lateral File on Walmart doubles as a bench, providing an innovative storage solution that maximizes the functionality of your space.
This could be the star of your home office — a practical and stylish choice that introduces a homely vibe into your workspace.
Remember, the right padding and fabric can transform this practical piece into a luxurious office feature!
Discovering Your Best File Cabinet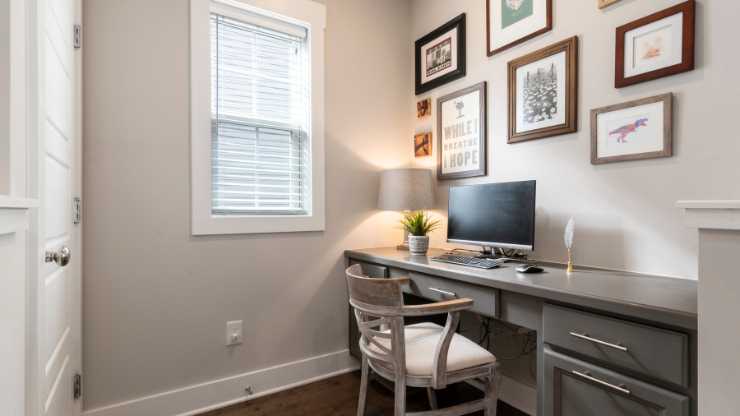 Feel a bit overwhelmed by the array of file cabinets out there?
We get it!
But remember, the right file cabinet can do more than just hold paper — it can streamline your workflow, maximize your space, and even brighten your day with its design.
So, embrace the challenge, get out there, and find your perfect solution!