Searching for the best office chairs to spruce up your remote workspace? You're in luck.
We've got the inside scoop on transforming your work-from-home experience. And it's not just about aesthetics; we're talking comfort, durability, and posture support.
Imagine trading in that creaky old seat for a top-notch office chair. Sounds good, doesn't it?
With our handpicked selection, you can rest assured you're in for an upgrade.
So, ready to discover the perfect chair that will have you working like a boss?
Let's jump in!
1. The Ergonomic Office Chair: A Marvel of Comfort
An ergonomic office chair, as the name suggests, is designed with the human form in mind. It's tailored to provide support to the natural curves and alignment of the body, reducing the risk of developing health issues like back pain, neck strain, and carpal tunnel syndrome.
These chairs typically come with adjustable features such as seat height, backrest angle, and armrests, allowing for customization to fit individual body types and work habits.
They're particularly beneficial for anyone who spends long hours at their desk, from students to professionals.
One outstanding example is the Herman Miller Aeron chair. Its unique luminary support, adjustable seat height, and tilt tension ensure maximum comfort, even during those grueling long hours of work.
Plus, the patented mesh fabric allows for better air circulation, reducing heat build-up, while the adjustable arms cater to your unique body type.
This chair not only revolutionizes what we consider as 'comfort' but also blends style and durability in its robust design.
2. The Adjustable Desk Chair: Your Workspace Throne
Adjustable desk chairs are the epitome of versatility and personalization in office furniture. With their numerous adjustable features, they can be tailored to meet the specific needs of any user.
These chairs are ideal for those who have unique seating needs or who share their workspace with others.
The Steelcase Gesture chair is a testament to the power of adjustability. Its seat depth and armrests can be customized to mold to your body type, offering maximum comfort while working.
The intuitive controls allow for the perfect seat height, arm position, and back tilt, ensuring proper posture and reducing the risk of back pain.
This chair brings the unexpected luxury of a recliner to your workspace without compromising on professionalism.
3. The Gaming Chair Hybrid: Best of Both Worlds
A gaming chair combines the comfort and relaxed design of gaming chairs with the more formal aesthetics and functionality of office chairs.
They often feature plush padding, high backs, and adjustable armrests, headrests, and lumbar supports, making them perfect for those who prioritize comfort and spend long hours sitting, such as gamers, designers, or programmers.
The Branch Ergonomic chair is a prime example of how this fusion can happen. It provides the comfort of a gaming chair, with the aesthetics and functionality of an office chair.
Its adjustable lumbar support and seat depth make it a pleasure to sit in, whether you're preparing a presentation or conquering virtual worlds. Plus, its sleek design will undoubtedly make your workspace look more stylish.
4. The Breathable Mesh Office Chair: For Cool Comfort
Breathable mesh office chairs are designed with a mesh backrest to promote airflow, preventing heat build-up and ensuring a cool and comfortable sitting experience even over extended periods.
These chairs are perfect for individuals working in a warm climate or those who tend to feel warm after sitting for long hours.
The Herman Miller Sayl is here to change the hot and bothered feeling.
This mesh office chair allows your back to breathe, maintaining a cool and comfortable temperature no matter how long you sit. With its innovative suspension system, it ensures good posture, reducing the risk of back pain.
Plus, it's not just about comfort; the Sayl's striking design is sure to add a modern touch to your workspace.
5. The Leather Office Chair: Luxury Meets Functionality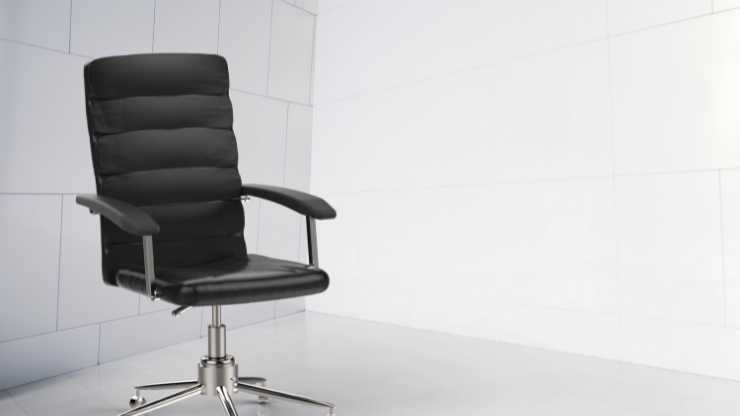 Leather office chairs add a touch of luxury and elegance to any workspace. They are known for their durability, easy maintenance, and timeless appeal.
They also provide an executive feel and are perfect for anyone looking to make a statement with their office furniture, from high-ranking executives to home office workers.
The Onyx Leather Office Chair brings the executive feel right to your home office with its sophisticated design and premium leather finish.
The chair's adjustable seat height and tilt tension provide comfort and support, while the high back design encourages good posture, making it a practical and luxurious addition to your workspace.
6. The Affordable Ergonomic Chair: Comfort on a Budget
Affordable ergonomic chairs are designed to provide the benefits of ergonomic design — improved posture, reduced risk of back pain, and enhanced comfort — without a hefty price tag.
They are ideal for students, start-ups, and anyone looking for cost-effective solutions for their workspace.
The Office Star ProGrid is the perfect chair for those who want ergonomic benefits without breaking the bank. Despite its affordable price tag, it doesn't skimp on comfort or support.
It features adjustable lumbar support, seat height, and armrests, as well as a breathable mesh back to keep you cool.
7. The Dynamic Task Chair: Adaptive Support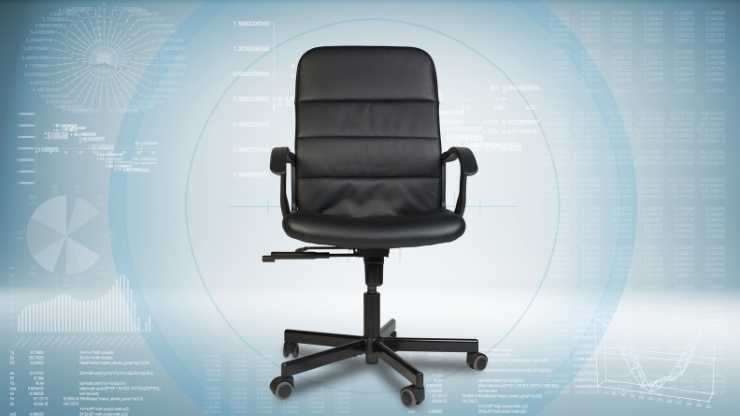 Dynamic task chairs feature technology that adjusts to your movements, providing consistent support and comfort throughout the day. They're great for dynamic work environments or individuals who move around a lot while working.
The Steelcase Leap chair introduces the idea of dynamic sitting. With its live back technology, it changes shape to mimic your spinal movements, ensuring proper posture and maximum comfort. The adjustable armrests and seat depth make it a perfect fit for all body types.
The Leap chair proves that an office chair can be as responsive and dynamic as you are.
8. The Radical Kneeling Chair: Redefining Office Comfort
Kneeling chairs are an innovative solution that helps to reduce back strain and encourage good posture by changing the angle of the lower body.
They're best suited for individuals open to a unique seating experience, and those looking to alleviate back discomfort.
The kneeling chair may look unusual, but don't let its looks deceive you. It shifts your weight forward to encourage good posture, reducing the stress on your back and neck. Its unique design can significantly improve your posture and comfort.
9. The Big & Tall Office Chair: Spacious Support for All Sizes
Big & tall office chairs cater specifically to larger and taller individuals, offering extra space and reinforced support. They are perfect for individuals who find standard office chairs uncomfortable or restrictive.
The La-Z-Boy Delano Big & Tall Executive Office Chair ensures that everyone gets the comfort they deserve. Designed with a generous seating area and reinforced construction to support higher weight capacities, this chair is as comfortable as it is durable.
The plush bonded leather upholstery adds a touch of luxury, while the advanced memory foam cushioning adapts to your body contours for optimal support. With adjustable seat height, tilt controls, and robust armrests, this chair accommodates a wide range of body types.
Its stylish wooden accents add a touch of elegance to your workspace, proving that size truly does not compromise style or comfort.
10. The Health-Positive Ergonomic Office Chair: Wellness First
Health-positive ergonomic chairs are designed with a strong focus on promoting wellness and reducing the health risks associated with prolonged sitting. They're ideal for health-conscious individuals or those with pre-existing health conditions.
The Herman Miller Embody is designed with health at the forefront. It encourages proper posture and reduces pressure on your body, thanks to its innovative backfit adjustment and pixelated support.
Plus, the flexible seat edge relieves pressure on your legs while sitting, ensuring maximum comfort during long work hours. This chair is a true embodiment of Herman Miller's commitment to health and wellbeing in the workspace.
Time to Shine & Find The Best Office Chair For You
So, are you ready to transform your remote workspace?
Whether you're aiming for maximum comfort, the perfect posture, or simply a stylish addition to your home office, the right chair is waiting for you.
So, go ahead, take the plunge, and prepare to see your productivity soar.
After all, who says you can't combine work and comfort?